The Communications Department collaborates with partners across the university to tell Mason's story internally and externally.
Our team of writers and editors works with leadership, faculty, staff, students and community partners to align the university around core themes and messages and spotlight our success through news stories, features and other forms of communication. We share those stories through online and print publications, as well as through media outreach. The team also assists leadership with university-wide communication, presidential communication and crisis communication.
---
If you have a question about a story on the website, please reach out to the writer. If you have a general media inquiry or a question about the university, please email stratcom@gmu.edu.​
---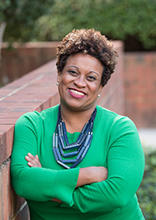 Robin Parker - Interim Assistant Vice President, Communications
Robin Parker brings a wide range of journalism and higher education experience to her role. Most recently she served as Communications Director for the Arlington Campus and its forthcoming Institute for Digital InnovAtion, and prior to that she was Director of Strategic Engagement and Communications in the Provost's Office of Academic Innovation and New Ventures, where she led communications efforts around ADVANCE, the Mason-NOVA partnership that provides a seamless pathway for community college students to earn a four-year degree. 
Email: rparkera@gmu.edu
Phone:703-993-8816
Melanie Balog - Director of News and Content
Melanie Balog is the Director of News and Content. She supervises the communications officers, oversees content for the Newsdesk and The George, and works with media to tell Mason's story externally. She came to Mason in September 2014 after more than 18 years as a newspaper reporter, columnist, and editor, including at the Northwest Herald newspaper in suburban Chicago and the Charleston, S.C.-based Post and Courier newspaper.​​
Email: mbalog@gmu.edu  
Phone: 703-993-8785​
Damian Cristodero - Director of Communications Projects and Multimedia
Damian Cristodero is the Director of Communications Projects and Multimedia. He produces Mason's Access to Excellence podcast, writes video scripts and oversees video projects, and supervises our communications interns. He also works closely with media to help tell Mason's story externally. A graduate of Hofstra University, he joined Mason in 2015 after a long career as an award-winning sportswriter for organizations including the Tampa Bay Times (formerly the St. Petersburg Times) in Florida, the Gannett News Service and Newsday in New York.
Email: dcristod@gmu.edu
Phone: 703-993-9118
John Hollis - Communications Manager
John Hollis is a Communications Officer who covers the Volgenau School of Engineering, the College of Science and social sciences in the College
of Humanities and Social Science, as well as sustainability and military issues. He joined Mason in April 2017 and comes with 16 years of daily newspaper experience, including nearly 10 at the Atlanta Journal-Constitution and a correspondent stint with Time Magazine. He is the author of an upcoming novel chronicling the life and tragic death in Vietnam of his wife's uncle, U.S. Marine Medal of Honor recipient (posthumous) Sgt. Rodney M. Davis.​
Email: jhollis2@gmu.edu
Phone: 703-993-8781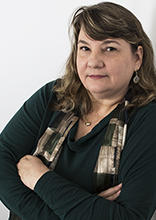 Colleen Kearney Rich – Managing Editor and Senior Writer
Colleen Kearney Rich is the managing editor of Mason Spirit magazine and Mason Momentum, the university's quarterly research newsletter. She joined Mason in 1988 and has held a variety of jobs on campus over the three decades. In addition to a journalism degree from Virginia Commonwealth University, she has an MFA in Creative Writing from Mason and helped found the feminist literary journal So To Speak while she was a graduate student.
Email: ckearney@gmu.edu
Phone: 703-993-8805 
Preston Williams - Presidential Communications Manager
Preston Williams is the Presidential Communications Manager. He works with university officials on internal and external communications and serves as a liaison between the President's Office and the Office of Strategic Communications. He joined Mason in 2013 as a communications officer. He previously worked for 15 years as a staff writer at The Washington Post, and prior to that wrote for other newspapers in the Washington, D.C. suburbs.
Email: pwilli20@gmu.edu
Phone: 703-993-9376
Mariam Aburdeineh - Mobile Journalist
Mariam Aburdeineh is a Mobile Journalist/Communications Officer who covers the Schar School of Policy and Government, the Antonin Scalia Law School, and the Carter School for Peace and Conflict Resolution at the Arlington Campus. A Mason graduate, she has more than five years of professional experience writing, editing, and creating multimedia content for national magazines and renowned nonprofit organizations.
Email: maburdei@gmu.edu       
Phone: 703-993-9518
Anna Stolley Persky - Communications Officer
Anna Stolley Persky is a Communications Officer who covers the Honors College, University Life, the School of Business, and the College of Education and Human Development. A lawyer by background, she reported for Bloomberg News, Fox News Channel and the Los Angeles Times, as well as a variety of magazines. As an adjunct professor, she has taught the First Amendment, media law and privacy law to both college and law school students. She is a graduate of Sarah Lawrence College and University of California, Davis, King Hall School of Law. In her spare time, she writes fiction and poetry.
Email: apersky@gmu.edu  
Phone: 703-993-8813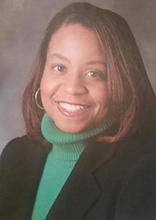 Jeanene Harris – Communications Officer/Mobile Journalist
Jeanene Harris is a Communications Officer/Mobile Journalist who covers the College of Visual and Performing Arts, the College of Humanities and Social Sciences, and the College of Health and Human Services. A graduate of the Strategic Public Relations Master's Program at The George Washington University, she joined Mason in September 2018 after more than 15 years as a media affairs specialist, communications specialist, and content writer/editor. She also brings television media experience, having spent five years at NewsChannel 8, now WJLA. 
Email: jharri57@gmu.edu
Phone: 703-993-5118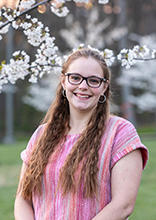 Shelby Burgess

–

Videographer/Photographer
Shelby Burgess is a Videographer/Photographer who works with the news team to produce short videos and multimedia stories. She joined Mason in March of 2021 after graduating from Ohio University. She previously worked as a Multimedia Intern at The Victoria Advocate.
Email: sburges5@gmu.edu
Phone: 703-993-8783