Event Mark Guide
The Office of Communications and Marketing has created the official 50th Anniversary event mark for use on all Mason-branded collateral. The following guidelines detail how this mark may be used in ways that comply with Mason's brand. Abiding by these rules ensures that we effectively communicate this momentous occasion, while strengthening the Mason brand.
Remember: The event mark is not a logo. If you have questions about usage, Creative Services is here to help: creative@gmu.edu.
Using the Mark
The 50th event mark must be used in tandem with the Mason logo. If placing the event mark next to the Mason logo, use the approved Mason/50th lockup graphic. See below for guidance on how to use the event mark with unit logos.
Graphic Guidelines
The event mark may be used in the following configurations 
Next to the primary Mason logo (use the supplied Mason/50th lockup graphics)
Separate from the Mason logo, provided the Mason logo appears on the page
As a watermark/floating background graphic, provided the Mason/50th lockup graphic also appears on the piece
---
Approved Event Mark Variations
The 50th event mark is scalable but should never be reproduced smaller than 1/2 inch or 150 pixels wide. The Mason/50th lockup graphic should never be reproduced smaller than 1 inch or 300 pixels wide.

Do not re-create the event mark; use the graphics supplied by Creative Services.

When using the Mason/50th lockup graphic, follow all the Mason logo guidelines.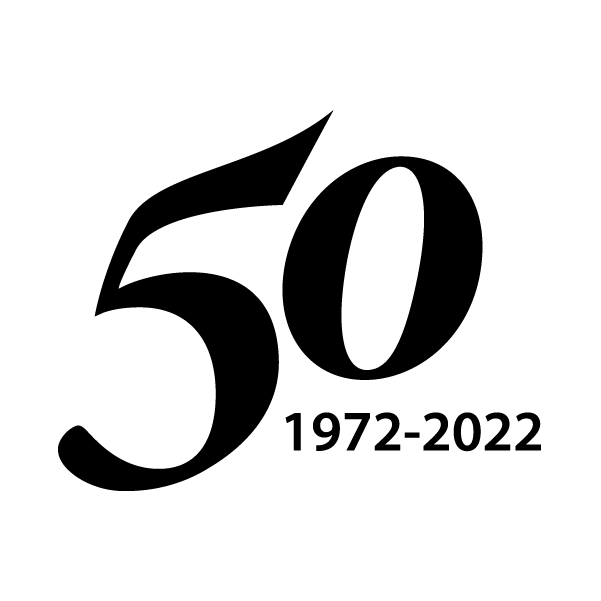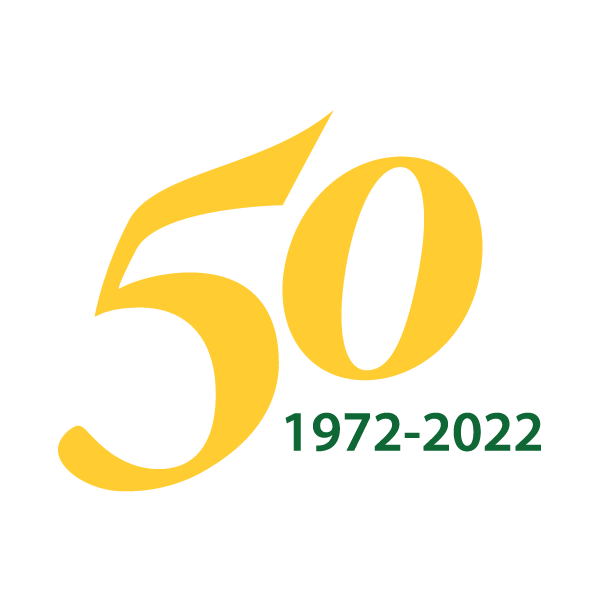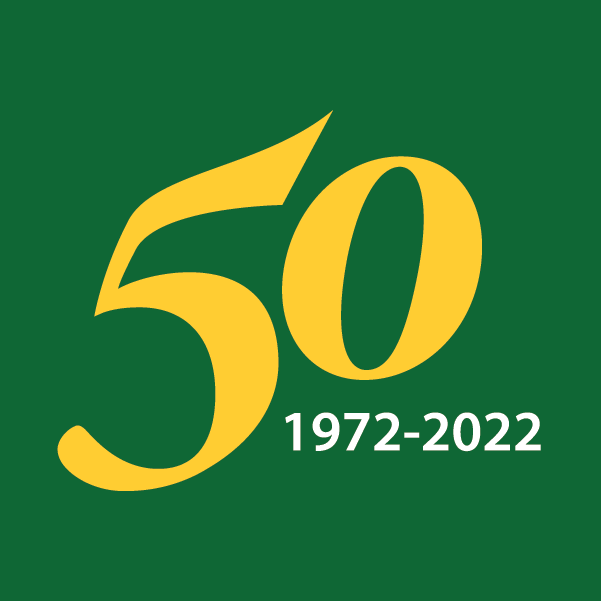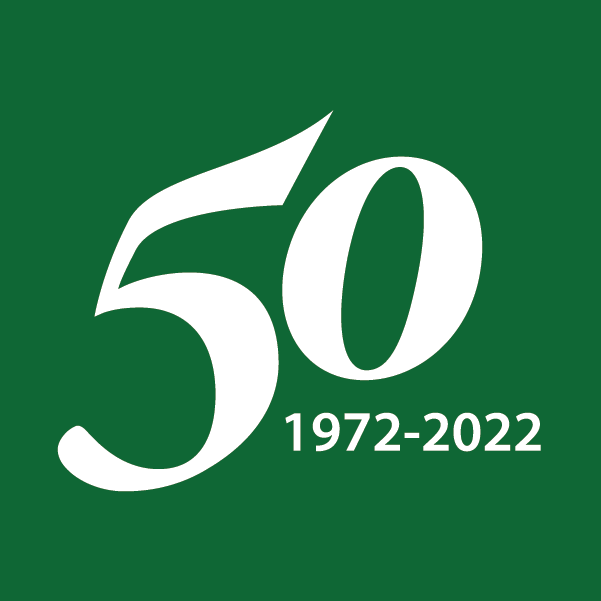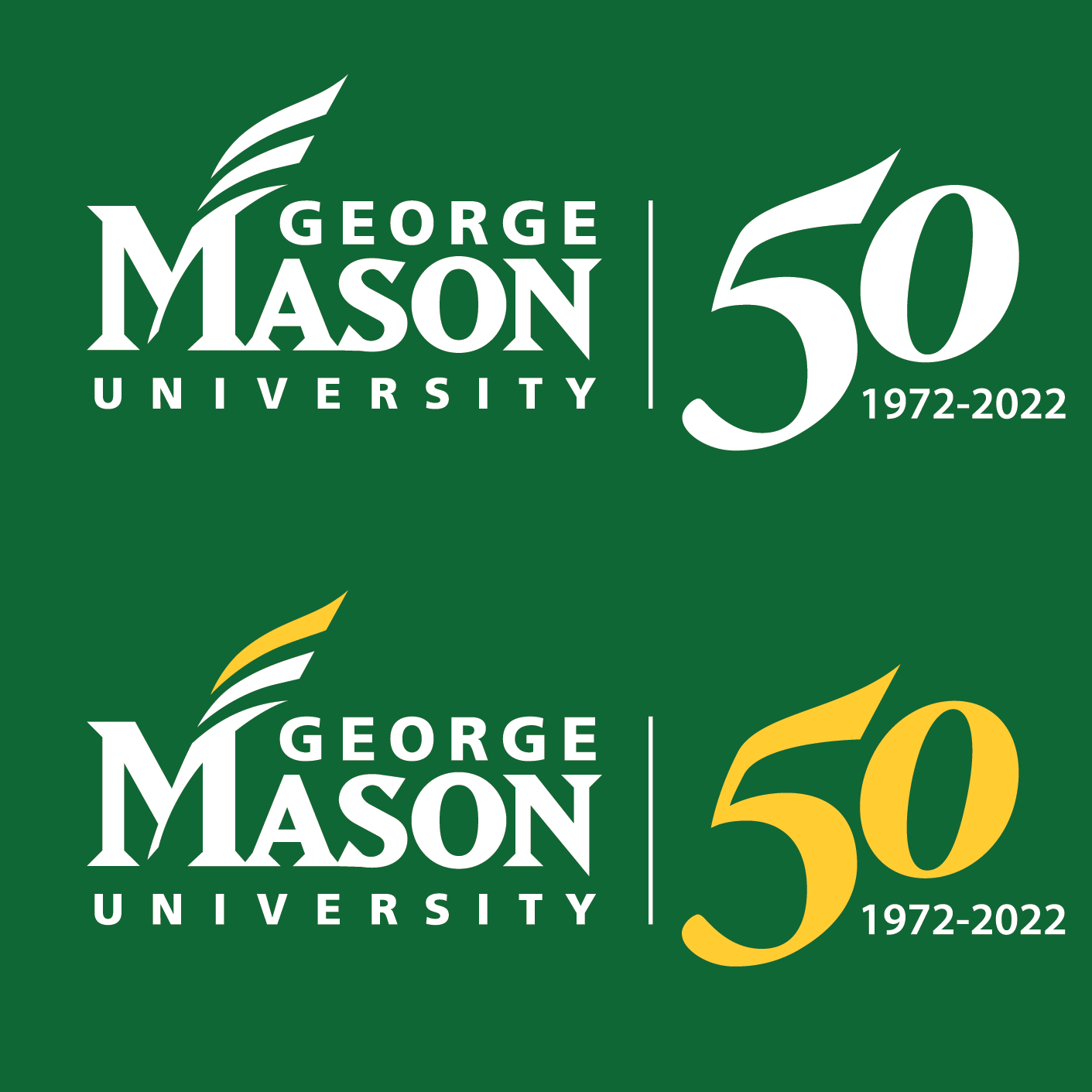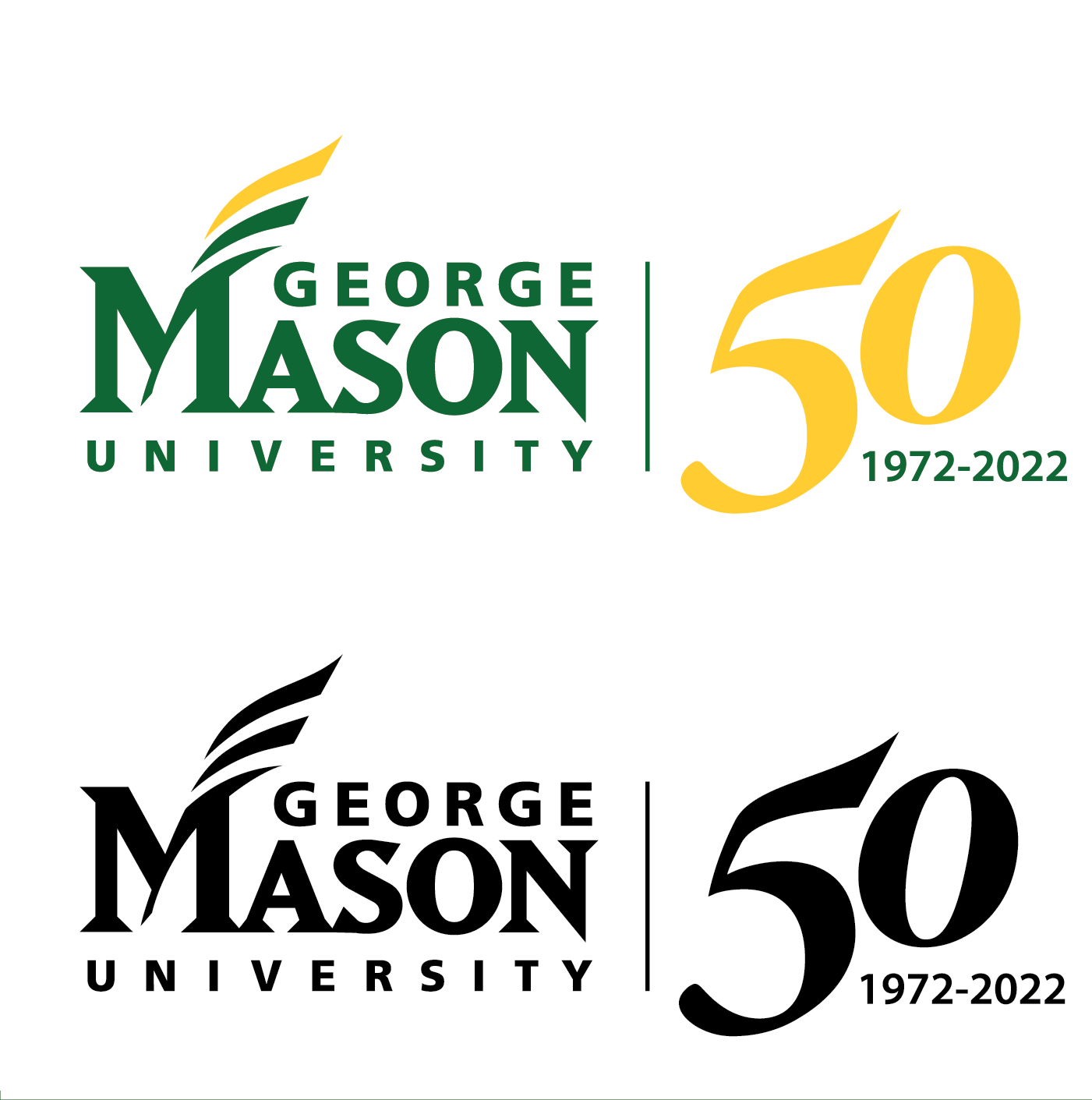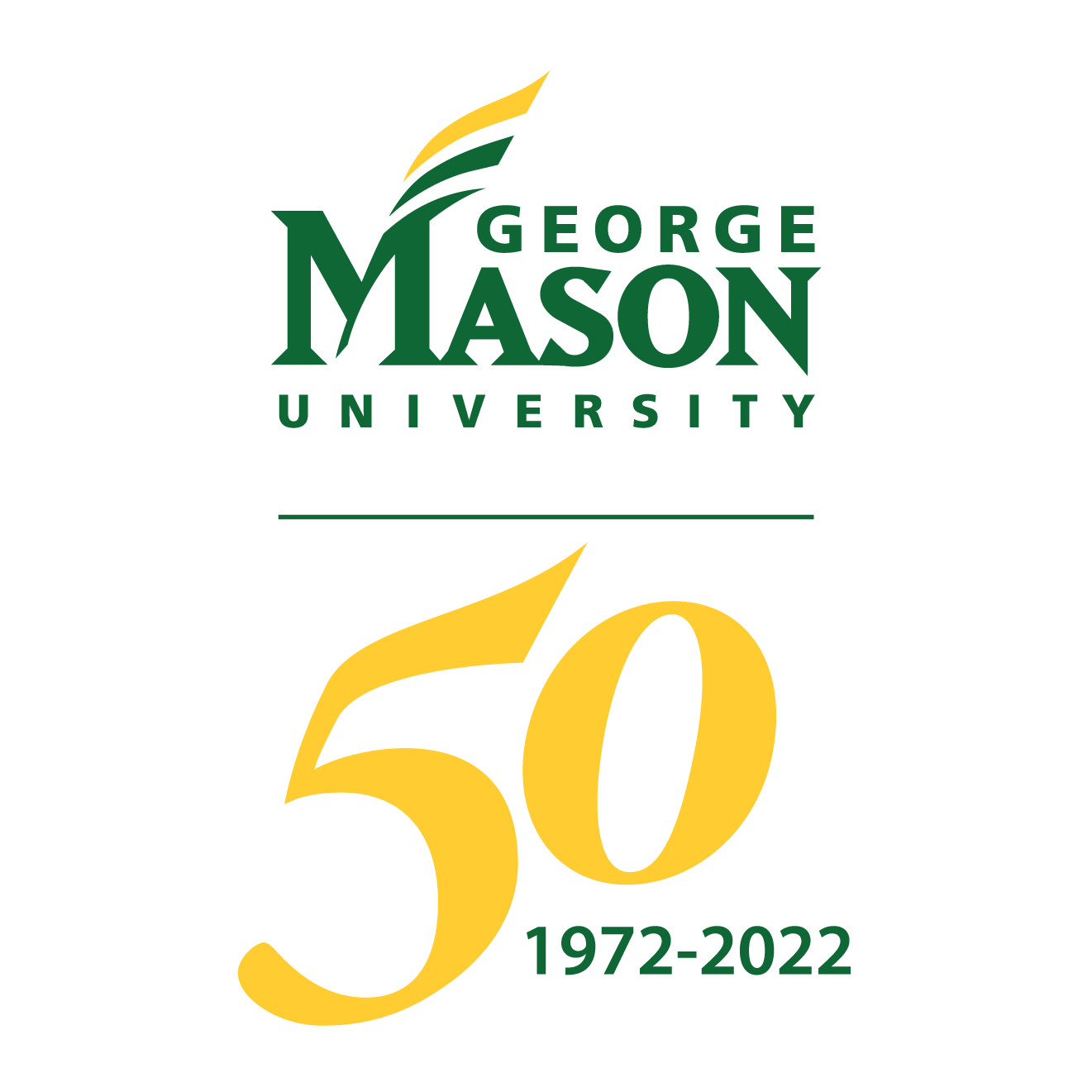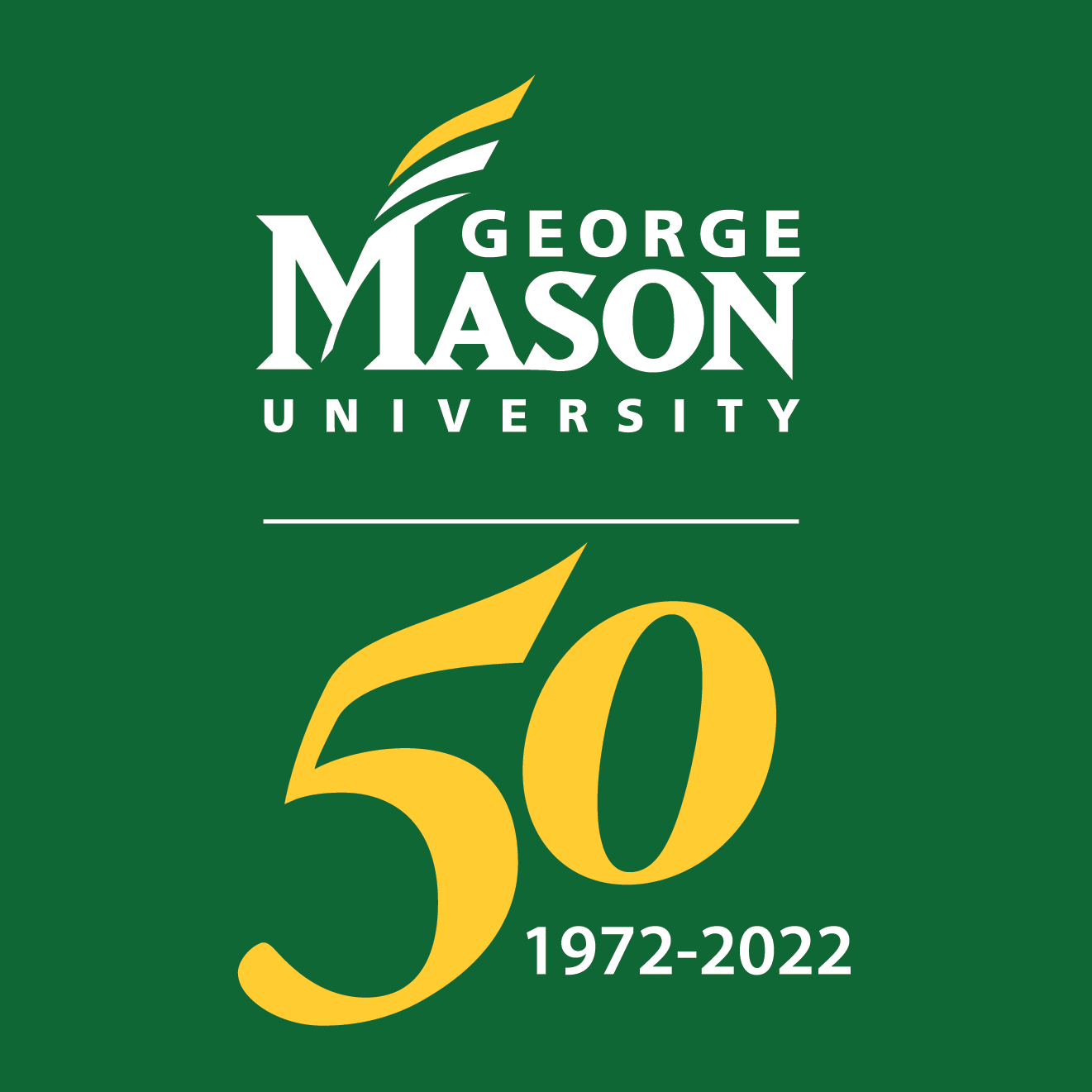 Unsupported Event Mark Uses
Do not use unit name logos in the Mason/50th lockup graphic.
Do not alter the 50th event mark art.
Only use the approved 50th event mark on 50th materials.
Using the 50th Mark with Unit Logos
Units may use the 50th event mark on their materials by
using the 50th event mark as an element, or
using the Mason/50th event mark lockup as the primary logo on the piece and the unit logo as a secondary logo
See the examples below for guidance. Do not add the 50th event mark to your unit logo.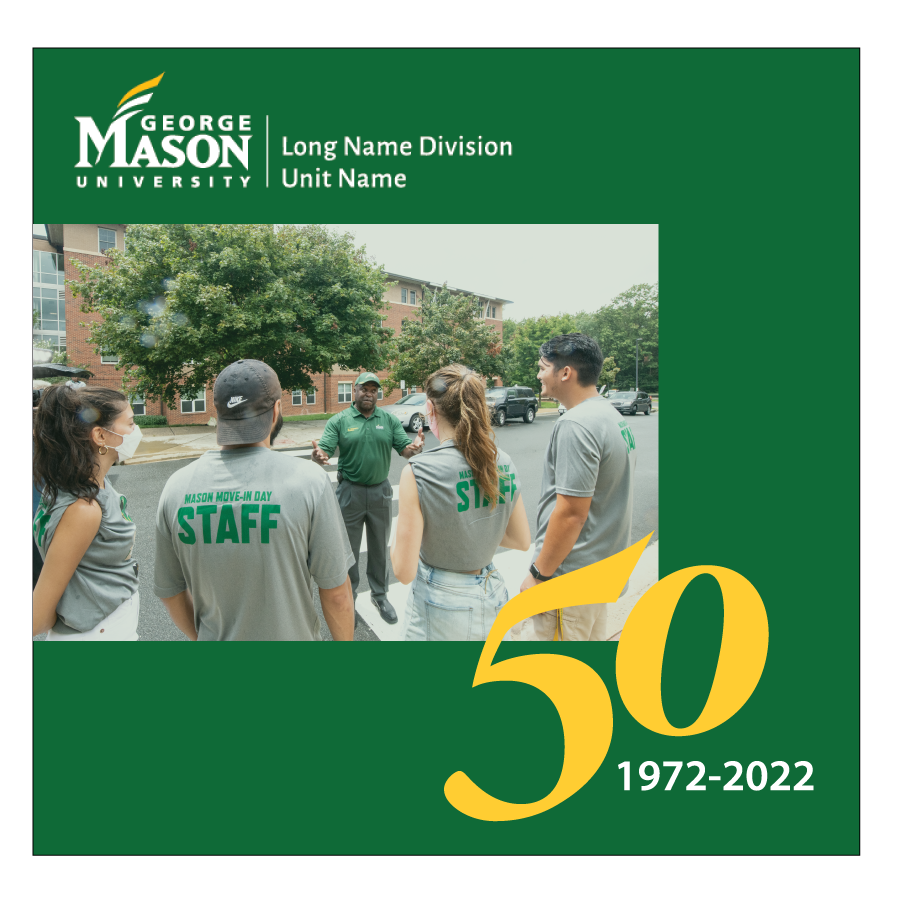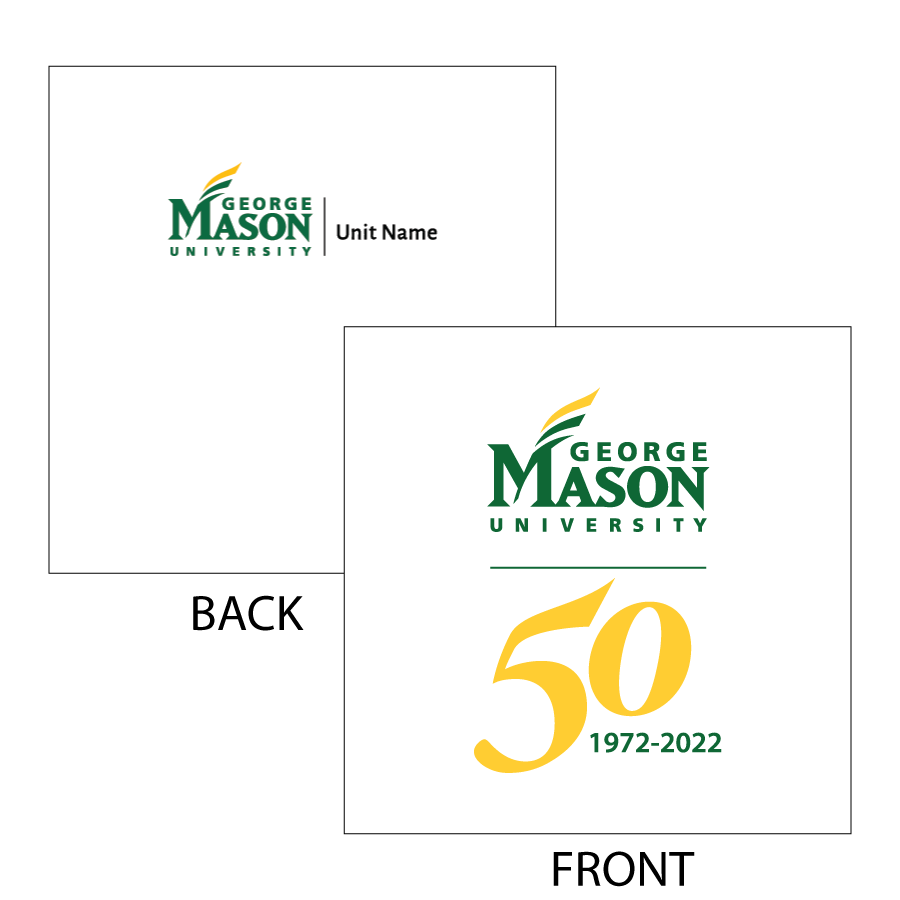 50th Design Templates
Use these templates as a starting point for your design.
Brand Review
Not sure if your design is on brand? The Creative Services team can help by reviewing your piece and offering suggestions.